In this tutorial I will show you how to make a realistic winter scene. We will use a few snow overlay textures and a simple blending method to get a very nice falling snow effect.
All the textures used are free to download and use.
The Winter Scene We Will Create
We will start with an image of a street without any snow on it. We will add the snow overlay textures on top of the image and blend it such that we will end up with a very realistic winter scene.
Besides the snow overlays I will show you a very easy technique to do matte painting over the image. In this way we will add snow here and there to make the scene more interesting.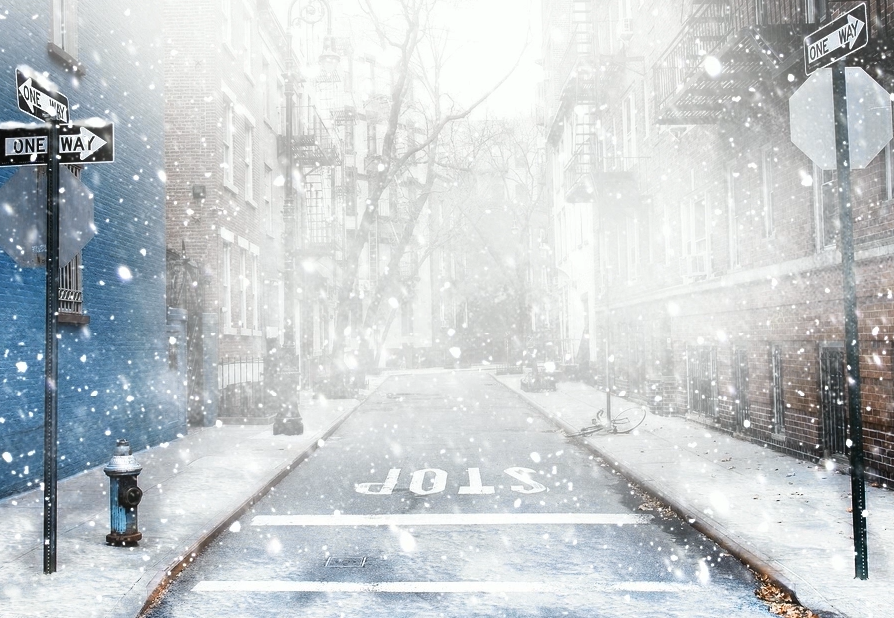 Texture Resources Used
How To Use Photoshop Snow Overlays
Snow overlays are images of falling snow on a black background. They are called overlays because using them in Photoshop with the Overlay blending mode integrates them perfectly in the final result. Sometimes graphic designers add transparent images as overlays.
In the case of creating a snow falling effect it's rather difficult to create a snow overlay PNG image with transparent background, as it would mean cutting out individual snow flakes. That would be a huge task.
The video tutorial below will show you how to add a snow overlay in Photoshop.
The tutorial uses a few images like the snow overlay free download. This overlay is perfect for adding falling snow in the background of winter scenes.
I hope you enjoy making this tutorial and if you like winter and snow you can also check out this snow Photoshop action free download that will allow you to create realistic snowing effect with just one single click.
Create a Falling Snow Winter Effect – Video Photoshop Tutorial