Want to make a glitter text effect in just a few steps? I will show you 3 easy ways to create glitter text effect:
Let's see how!
1. How to Make Glitter Text Online
Textturizer is an online text effect generator. It comes with lots of presets and allows you to combine text and textures from the Textures4Photoshop database.
Go to the Textturizer preset: glitter text generator
Open it up and you will get a glitter text effect like this: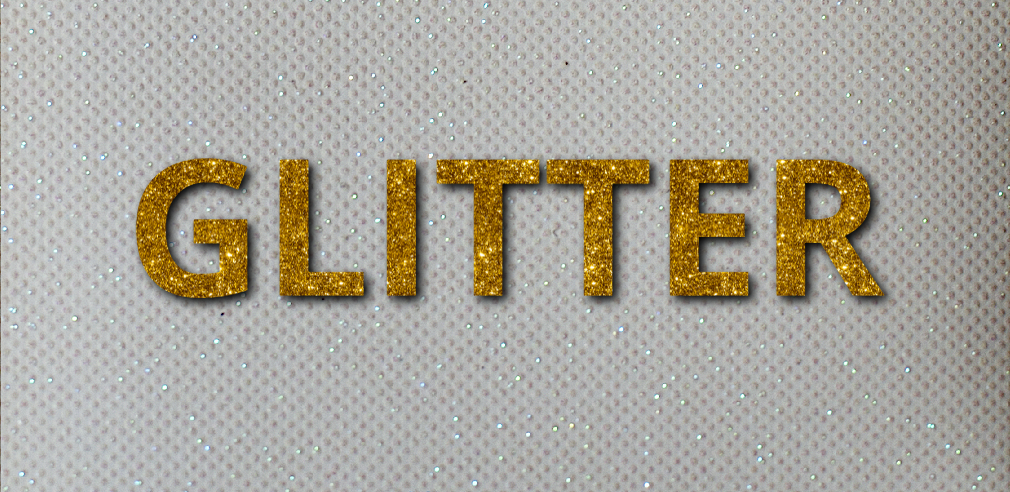 Because Textturizer is an online text effect generator, you can easily change the text, font, front and back textures, colors, etc.
Its interface is very straight forwards, but if you want to know about all the features it offers, check out the full set of features and how to use Textturizer in one of my previous posts.
Simply change the text with your own text. For example, if I key in "more glitter" here's what I get: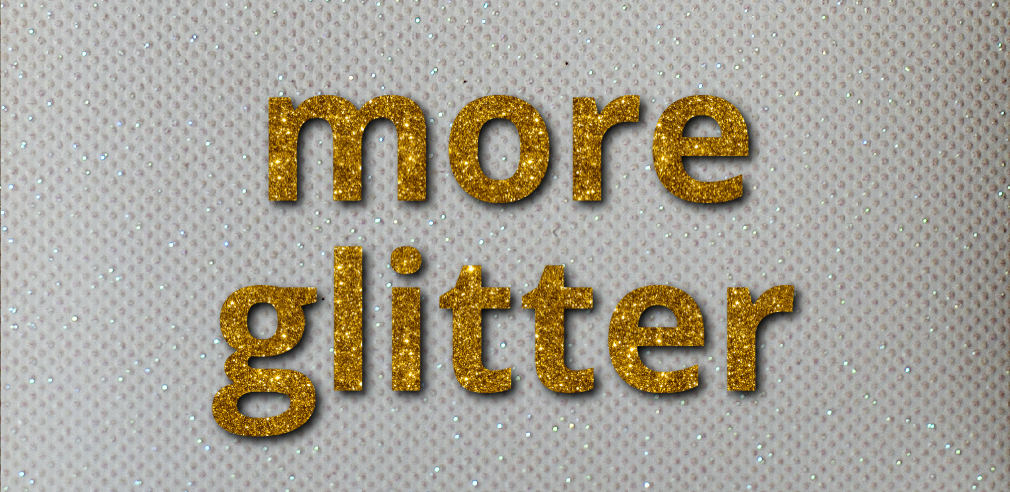 Glitter Font Generator
I've recently had a client ask me whether I can make a glitter font for him.
He wanted to use glitter fonts for Photoshop to write wedding invitations. Without getting too technical, the reality is that fonts are monochromatic. There's an ongoing project called Open Type Fonts that will eventually allow having full colored fonts, but that's still not yet ready for the open world. So, until then, let me show you the next best thing to glitter fonts.
Textturizer lets you choose from a variety of fonts and applies texture to it. So, you can use it as your own personal free online glitter font generator.
Here's an example turning the Kavoon font into a glitter font: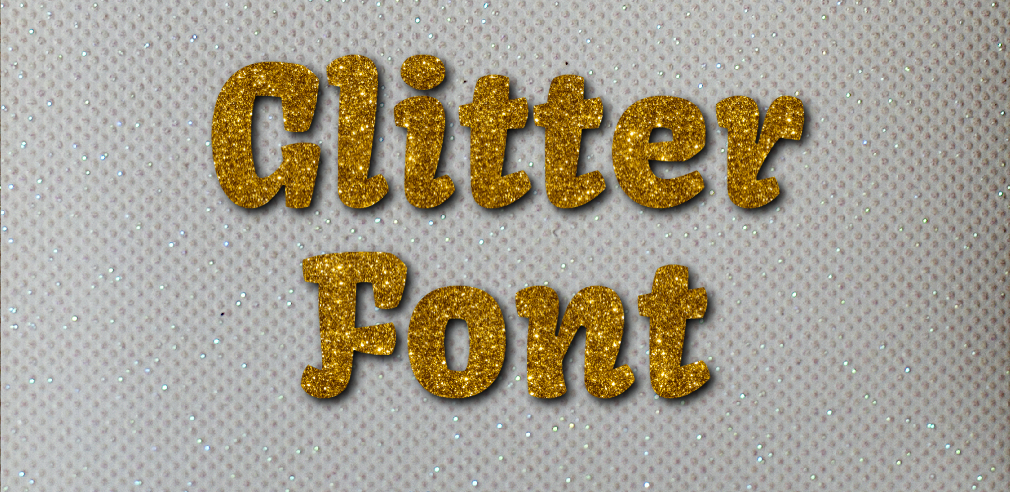 Gold Glitter Text Generator
I don't need to give you exact values for my changes because I can simply grab the link from the address bar and share this exact result: Gold glitter text effect
To create a gold glitter text effect I've played around with the settings in Textturizer.
I switched to Bowlby One fonts, I decreased the saturation and increased the brightness. I also changed the background textures.
Silver Glitter Text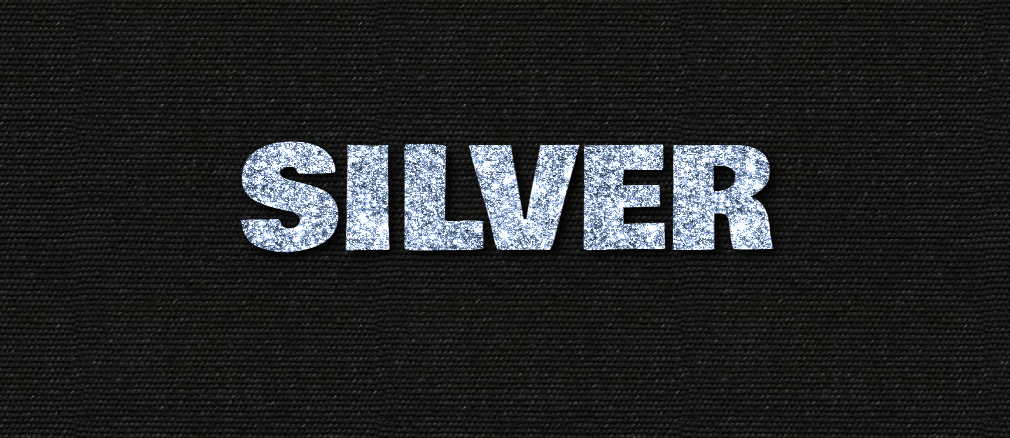 Here's the link to the online silver glitter text effect made with Textturizer.
Starting from the gold text effect above, I simply changed the text.
Then lowered the saturation and changed the hue to give it a bit of a blue tint.
Using the search bar in Textturizer you can search through the Textures4Photoshop free textures database and you can easily add glitter text to any photo.
How to Make Glitter Letters
If we can make text with Textturizer, we can also make glitter letters. For this we have 2 options:
Make large glitter letters PNG images
Make alphabet glitter letters
Single Glitter Letters PNG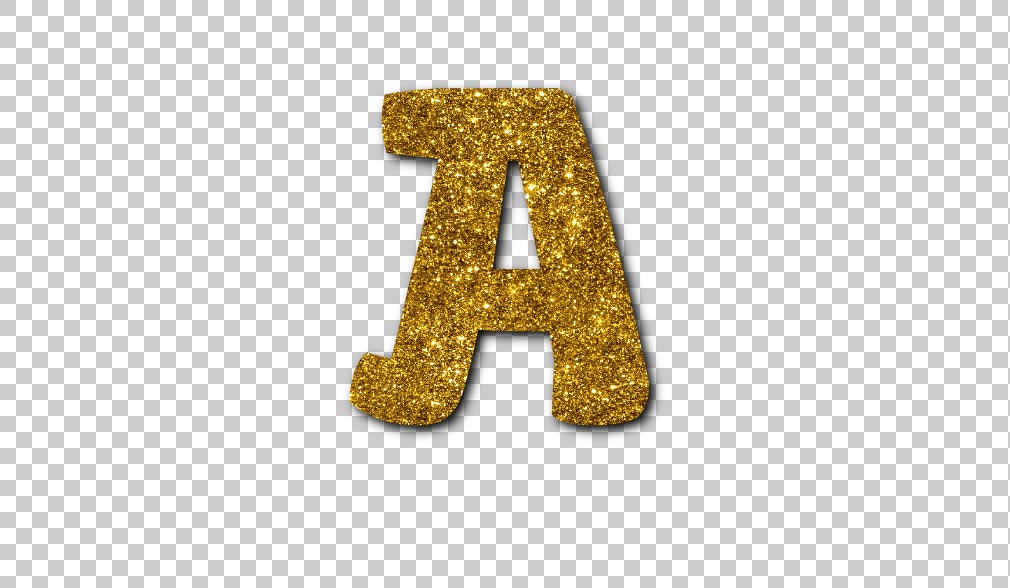 Go to this link in Textturizer to get the glitter letters PNG files.
This glitter text effect would be perfect for creating a monogram logo design for yourself or your business.
Let's place in the text in Textturizer a single letter ("A") and then change the text size to match the glitter letter PNG size you want to create. When making PNG images with Textturizer we simply need to turn off the background texture by un-checking the background checkbox.
I've used the Kavoon font as I like the way it looks. It looks like a diy glitter letter. Put in B, C, D,… etc. and download each glitter letter as a PNG file with transparent background.
If you play around with the texture hue, saturation and brightness you can easily make sliver glitter letters or other colored glitter letters.
How to Make Alphabet Glitter Letters
Using the same technique as above, make the font size smaller and input the alphabet letters. You can download the glitter alphabet PNG directly from Textturizer.
So, that's how you make glitter letters online!
2. Make Glitter Text Online Using A MockoFun Template
MockoFun is an text design online application that makes it very easy to create cool text effects. It's a bit more advanced than Textturizer, but far easier to use than Photoshop.
So, it's an intermediate option for creating glitter text.
What you want to do is get a free account on MockoFun. Then in the templates gallery you will find the Glitter Font template, which is also free.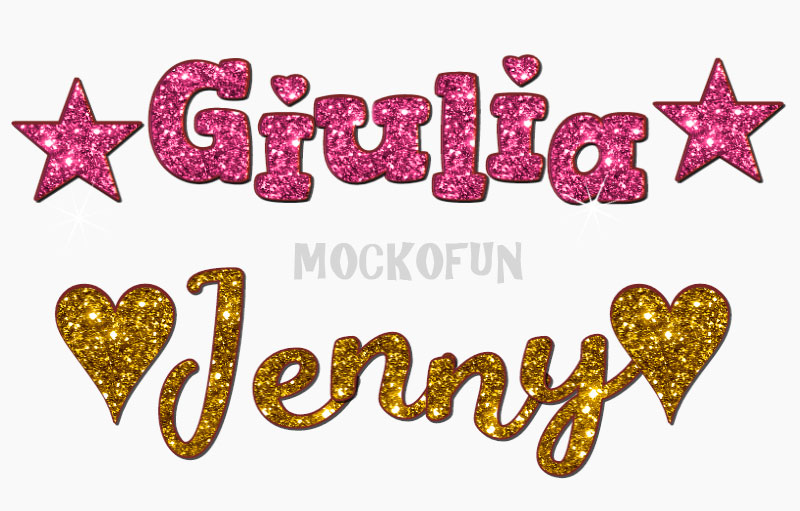 Open the template up and customize it to your liking.
Double click to input your own text. You can create for example a glitter name tag or glitter logo.
Select the glitter text and move it around, rotate it or change the font size and font face. MockoFun has over 1500 built in fonts that you can use for free, but you can also install custom fonts.
You can download the result as a JPG image, PNG glitter image with transparent background or even a 300dpi PDF printable glitter text design.
3. How to Make Glitter Text in Photoshop
Of course, if you want more advanced glitter text effects you should probably use Photoshop.
I prefer Textturizer because you can create glitter text quick and easy, but Photoshop will give you more control.
If you are looking for more advanced glitter text effects check out PSDDude's glitter text effect tutorial or the free glitter patterns from PhotoshopSupply.
Make a Glitter Text Using a Glitter Texture or Glitter Patterns
Here on Textures4Photoshop you will find many glitter textures that are free for personal and commercial use (with attribution). For the above glitter text effects I used this seamless glitter texture.
Go ahead, download the full size version and open it in Photoshop.
Add a new text layer and write the word "GLITTER".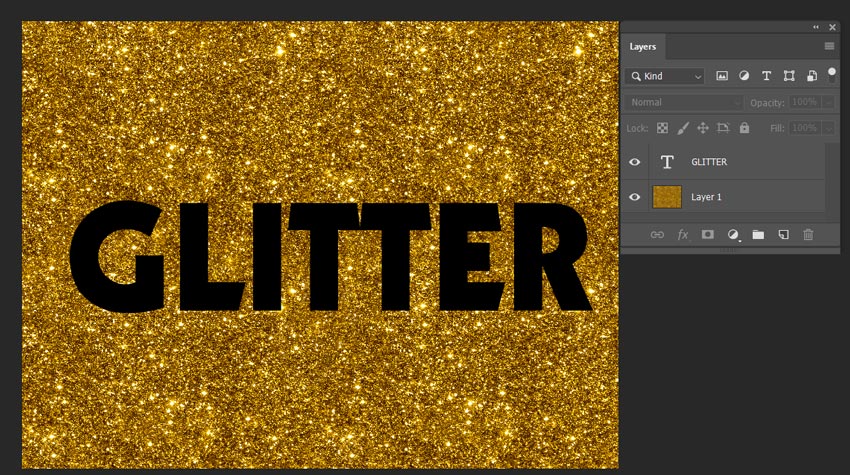 Because you are in Photoshop, you have the option to use your own fonts for writing the text. I highly recommend taking a look at this awesome list of free to download fonts from movies.
Move the glitter layer in front of the text layer. Then right click on the glitter layer and choose "Create clipping mask".
The result should look like this: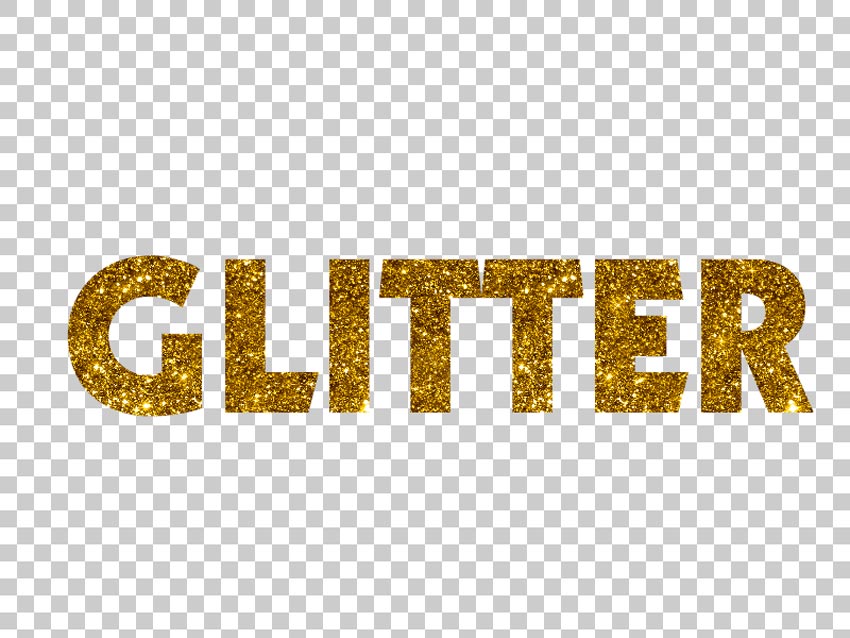 Alternatively you can use the free glitter patterns from PhotoshopSupply. Double click on the glitter layer and in the layer styles use a Pattern Overlay with one of the glitter patterns.