Brass Round Box With Porcelain Roses PNG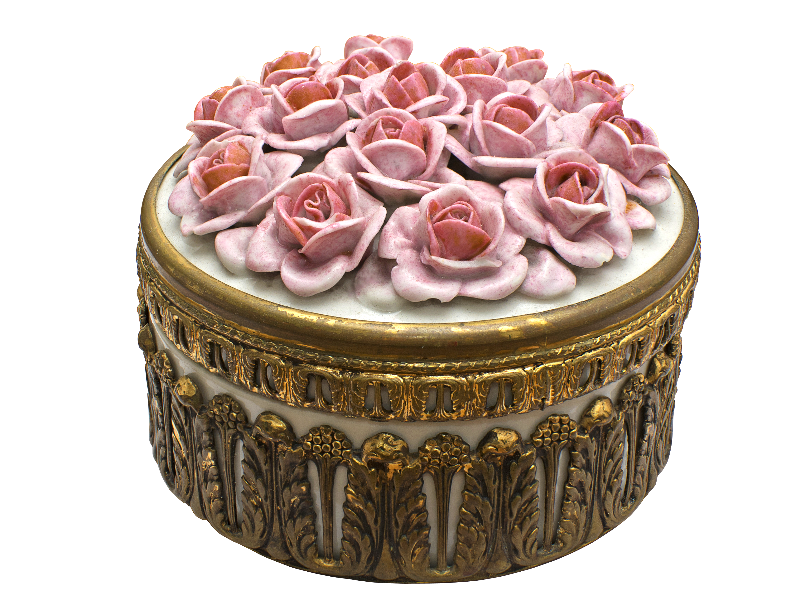 Category: Isolated Objects

filetype: PNG

Vintage brass round box with porcelain pink roses that you can download for free. This is an elegant antique round box for jewelry. An antique is a collectable item, at least 100 years old.

This beautiful round box has engraved golden ornaments and delicate pink roses on top. You can use this PNG ornament with high resolution in your graphic design projects.
Tags: round box ornament decoration ceramic porcelain brass gold golden rose vintage antique clipart cutout PNG high resolution