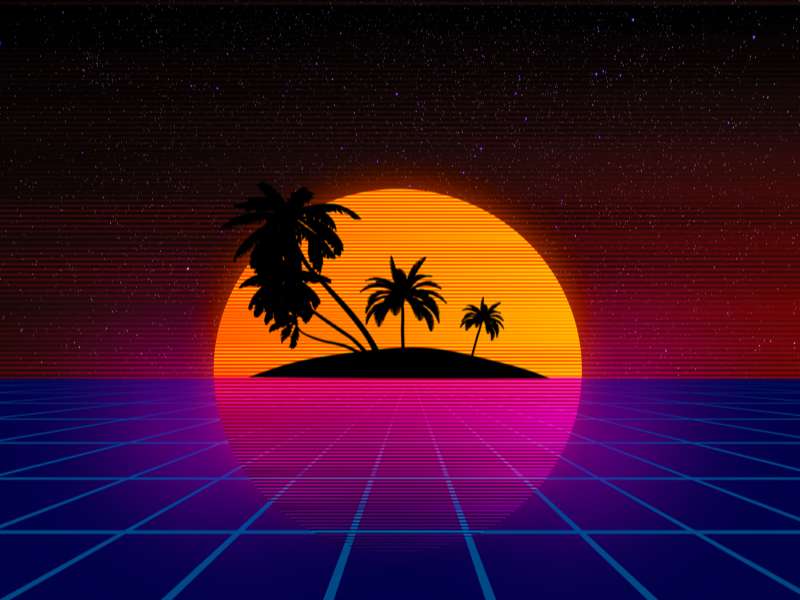 80s background that you can download for free. Add a text using an 80s font and you can create a cool retro background quick and easy. There are plenty of free retro fonts to chhose from that work great with our 80s background.
This free retro 80s background was made in Photoshop using a night sky gradient and a shape silhouette. For the background I used a perspective grid. I used some funky color that define the retro 80s wave style.
You can easily create 80s posters using our 80s background. If you are looking for 80s text effects here are some cool examples to choose from. The 80s posters Photoshop action is quite useful to create 80s retro posters or backgrounds.
Check out these sky gradients and these sunset gradients as well.
rating: submitted by:John views: 7487 website:www.textures4photoshop.com