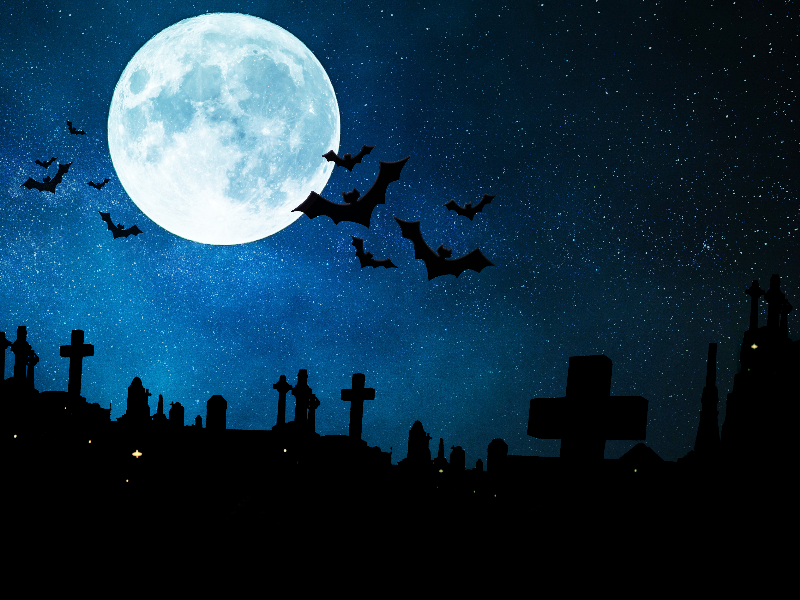 Free Halloween background that you can download right now. This image can be transformed into a cartoon like cute Halloween background. But it can also be turned into a horror dark background using Phoitoshop.
You can use this pre-made Halloween background for your projects, to make Halloween greetings cards and flyer templates. This image has a creepy cemetery silhouette with bats flying above the crosses. Also a glowing full moon makes the image look complete.
If you are looking for a spooky Halloween night background or wallpaper, you can try this free image.
rating: submitted by:John views: 7167 website:www.textures4photoshop.com