Cracked Mud Surface with Hot Lava Texture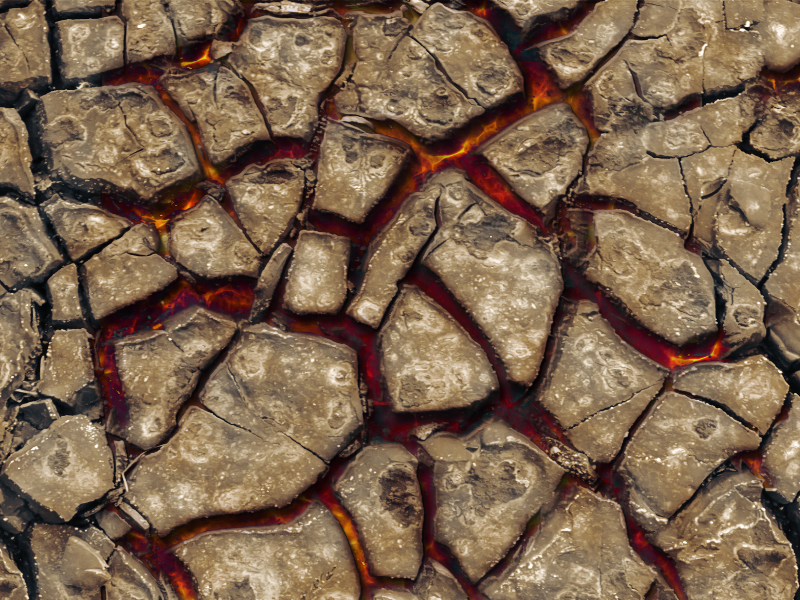 Category: Ground Dirt And Sand

filetype: JPEG

Cracked mud surface texture with hot melted lava effect between the cracks. You can use this cracked dried mud texture to create earth surface destroyed by volcano eruption. Use this hot lava texture with cracked ground for any project like computer games for example.
Tags: lava magma fiery fire hot melt crack cracked earth mud cracked surface dry volcano decay