Grunge Peeling Poster Wall Texture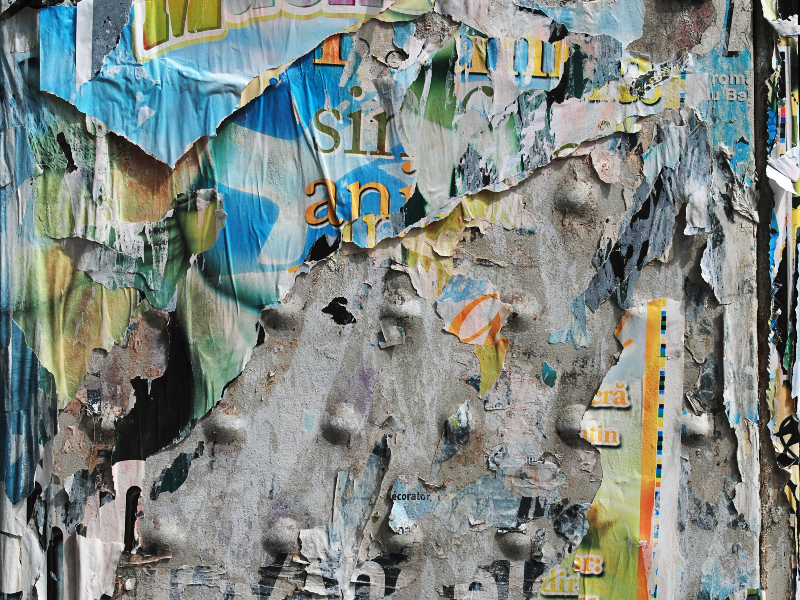 Category: Paper

filetype: JPEG

Grunge peeling poster wall texture that you can download for free. This is a high res old weathered wall texture with ripped peeled posters. You can use this high res torn paper texture in Photoshop to create urban art for example.

You can combine this image with graffiti textures and create a grunge portrait effect. Grunge ripped poster wall textures are useful resources for graphic designers so I hope you like it.
Tags: grunge grunge wall old wall poster wall poster peeling poster wall peeled ripped poster ripped torn urban wall weathered old