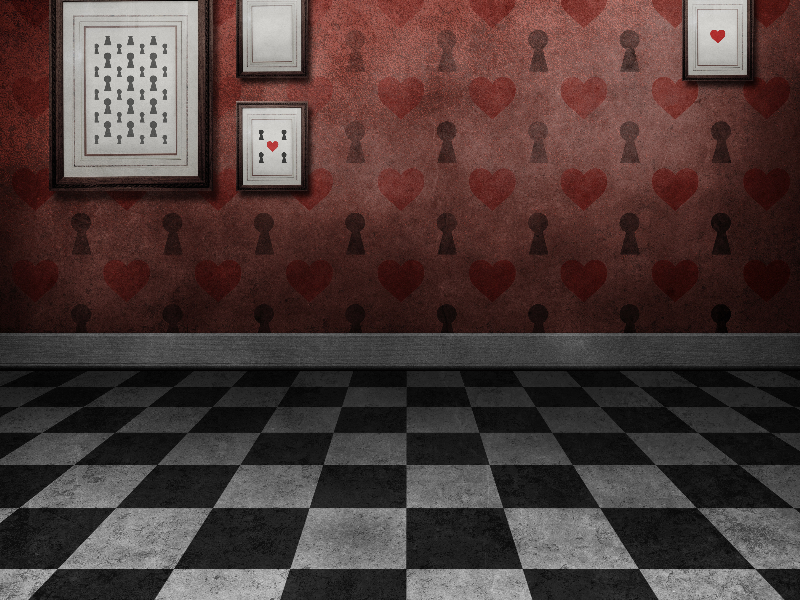 Alice in wonderland room background that you can download for free. This is a pre-made Photoshop background for creating Alice in Wonderland photo manipulations. The background wall has a red hearts pattern inspired by Alice in Wonderland.
The pattern is made from red heart shapes and keyhole shapes. Also I added some photo frames that you can personalize adding your pictures. The floor is made using a chess board pattern.
Checkered textures are used for creating retro vintage floors. You can take the Alice in Wonderland background in Photoshop and add other elements from our gallery like pocket watches for example. Also you can add a door on the wall.
rating: submitted by:John views: 637 website:www.textures4photoshop.com