Fancy Black Leather Briefcase With Handle Texture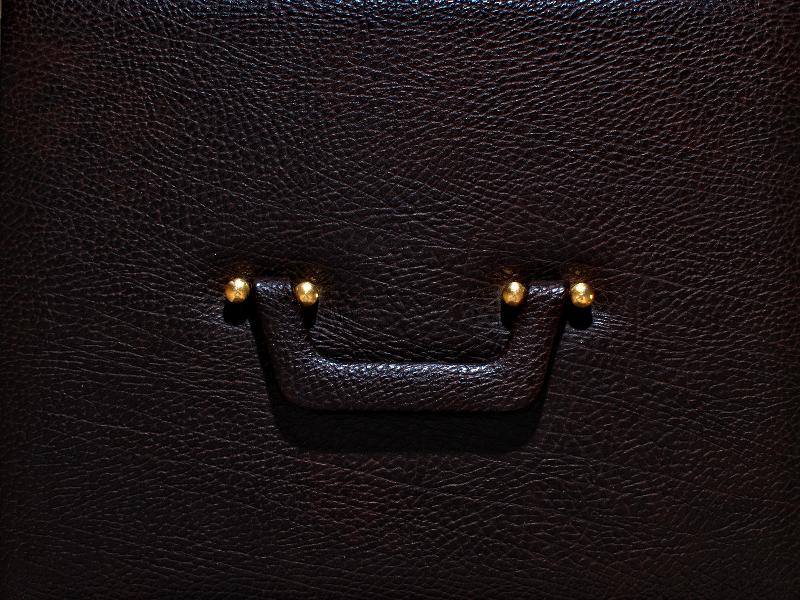 Category: Decor And Ornaments

filetype: JPEG

Fancy and beautiful top of a leather box with handle pinned by golden pins. This black leather briefcase texture is free to download in high resolution. This is a dark leather texture with briefcase handle and gold pins details.
Tags: leather black leather skin fabric textile snake briefcase pilot case