Seamless Brick Building Front Texture Free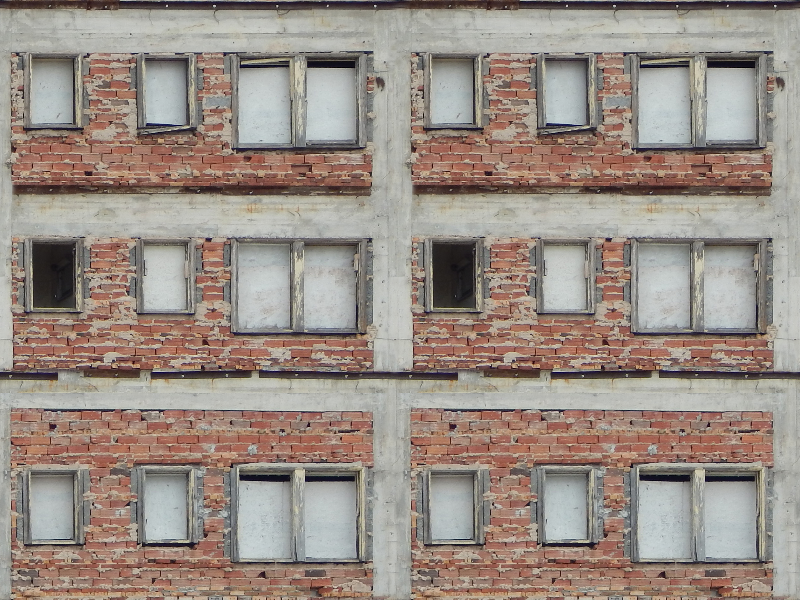 Category: Building And Architecture

filetype: JPEG

Seamless old building facade texture with exposed bricks and cement walls. You can use this seamless brick building front texture in 2D Photoshop projects but also in 3ds Max or Blender 3D projects. This is an old facade seamless texture to create any size building walls.

This image is from an abandoned building block with old windows, cracked brick walls that looks creepy and desolate.
Tags: building facade industrial block architecture bricks brick wall building wall texture building texture seamless red bricks mortar cement exposed bricks wall old wall destroyed wall