Meteor On Fire with Comet Shower Texture Background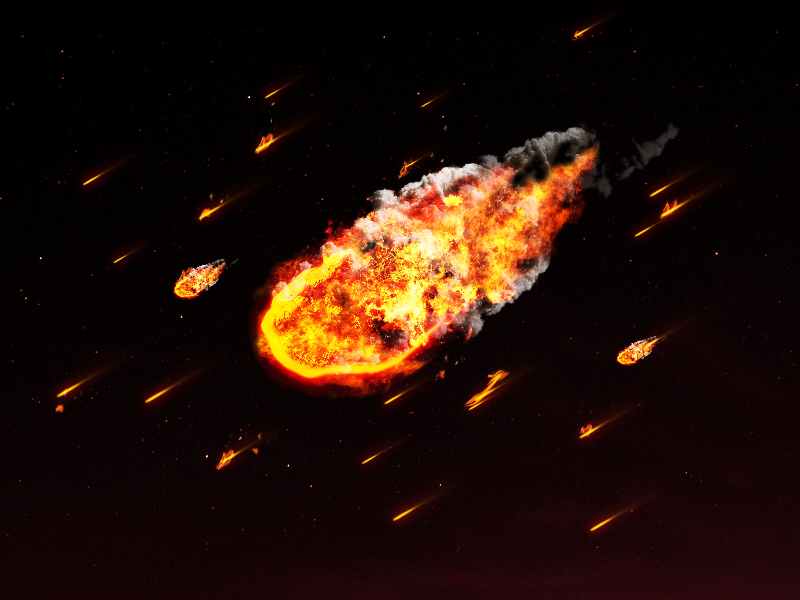 Category: Fire And Smoke

filetype: JPEG

Meteor on fire blazing across sky with burning flames and smoke effect. You can easily create fire asteroid or meteor on fire effects for your images using this free premade background. To create a fireball meteor in Photoshop all you have to do is set the blend mode to Screen.

This free meteorite texture is great for photo manipulations that have galaxy, outer-space, sci-fi and other related themes.
Tags: meteor meteorite asteroid galaxy outer space space shower rain comet blazing