Graffiti On Brick Wall Texture Free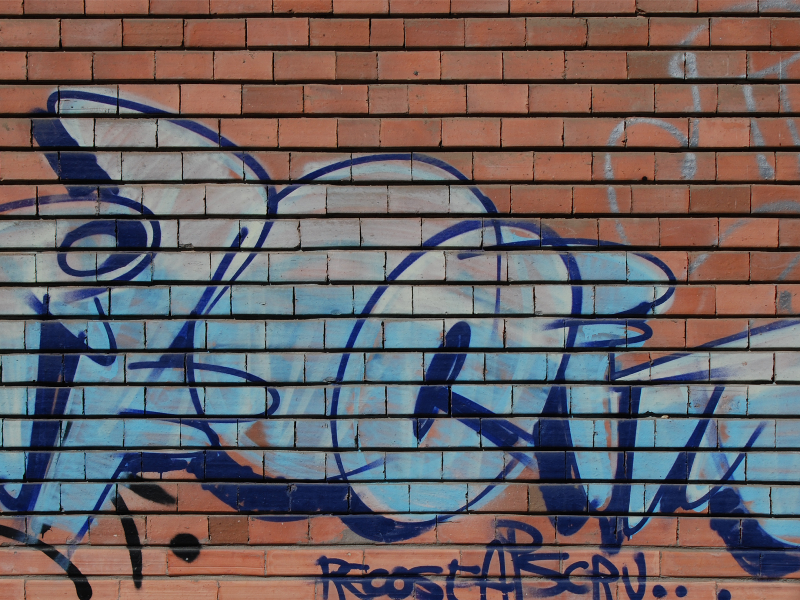 Category: Brick And Wall

filetype: JPEG

Brick wall graffiti texture that you can download for free. This is a free graffiti texture spray painted on a red brick wall. You can use this graffiti background in all kind of graphic design projects.

Create a graffiti portrait photo effect in Photoshop using this urban graffiti art texture. Simply add this graffiti image over your portrait(use Posterize or Threshold for your photo) and choose the right blend mode.
Tags: graffiti brick wall street art spray paint grunge urban art urban graffiti cartoon graffiti text bricks red bricks brick graffiti