Pebbles And Mortar Cement Wall Texture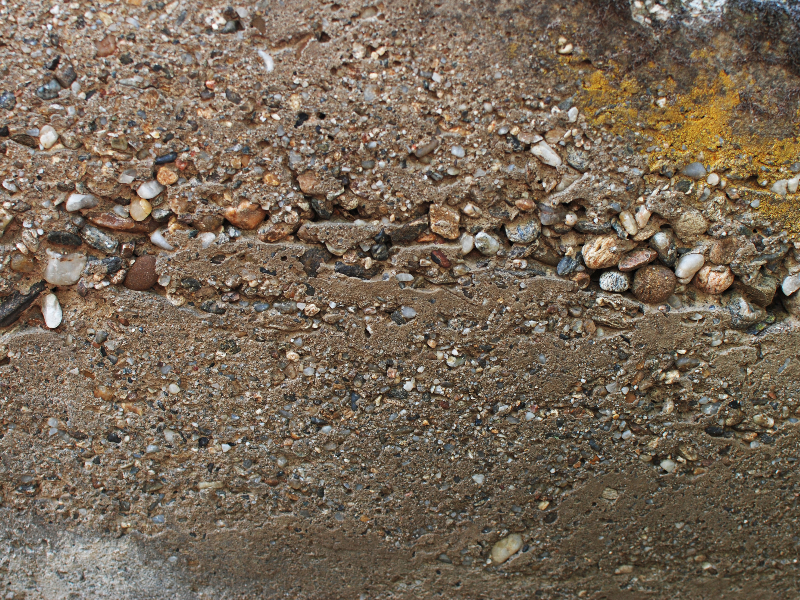 Category: Stone And Rock

filetype: JPEG

Old damaged wall texture made from cement, mortar and exposed pebbles. You can download this pebbles gravel cement wall for free and use it in your projects. Create an old house wall using this gravel wall texture.

Texture of an old cemented wall that you can use to texturize a house facade. This cemented pebbles wall texture can be used in Photoshop, in 3D objects modeling or in any other project that you have.
Tags: stone rock gravel stone gravel cement pavement floor paving pebbles flint wall