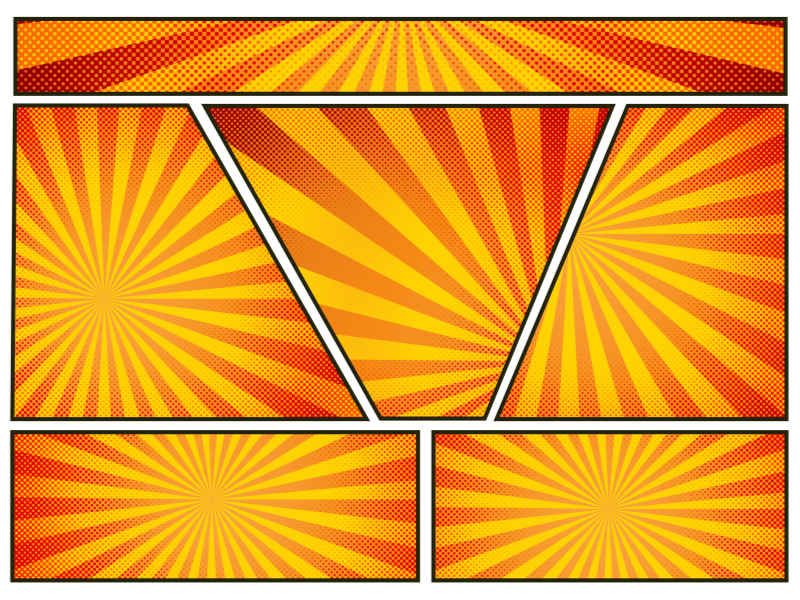 Comic background with sunburst and halftone texture. This is a comic strip template with sunburst texture. You can use this comic strip template as comic background for your projects.
This comic strip template is made in Photoshop using different comic textures. You can change the color of this comic background in Photoshop using color adjustments. We have lots of other comic textures to choose from including halftone textures.
Create a comic book in Photoshop using our textures and overlays. Combine this comic background with speech bubbles and other comic book elements and comic sounds. If you are looking for more elements with the same comic style, you can check out these Comic PNG images from PhotoshopSupply.
Or, if you use Photoshop, download these comic Photoshop brushes.
To make a comic background you need a Halftone pattern that you can download from here.
If you want to create your own comic strips in Photoshop, check out my new free
comic strip template
that makes it easy to create professional-looking comic strips, even if you're not a professional artist.
rating: submitted by:John views: 6104 website:www.textures4photoshop.com