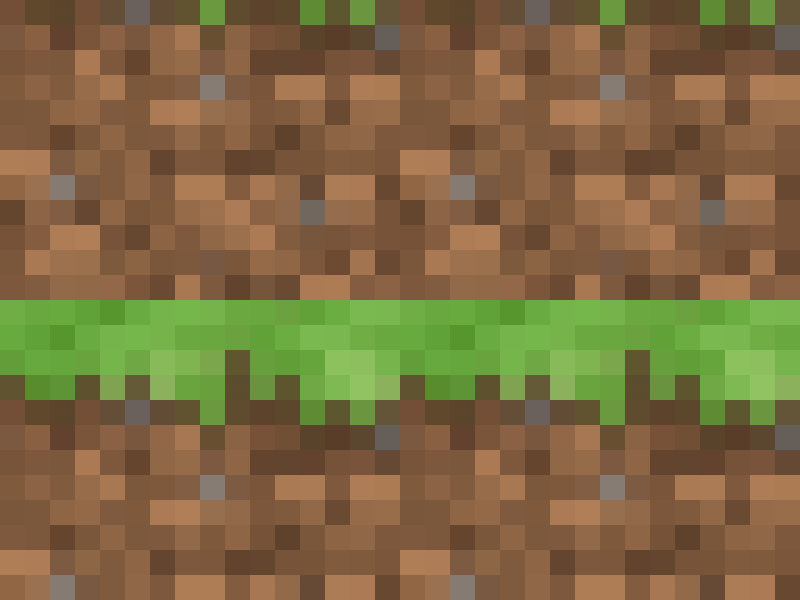 The Minecraft grass block texture is tileable and you can download it for free and use it in your projects. There are lots of Minecraft block textures that are available for free on the internet. In fact, there is also a Minecraft texture editor for making all kinds of assets for this video game.
You can combine this Minecraft texture with a text created with a Minecraft font generator to create designs for your Minecraft blog or as streaming assets for your Minecraft streaming channel. The Minecraft texture comes in all forms and sizes. But, the one that is usually used in the game is 16x16px available in the Minecraft JSON file.
This texture is much bigger in size and it is useful especially for making videos, presentations and backgrounds not to be used inside the game. So, Minecraft textures download files are available in packs on different sites. The best Minecraft texture packs are listed in this article.
In conclusion, you can create your own Minecraft background using this Minecraft grass block texture for free.
rating: submitted by:admin views: 4025 website:www.textures4photoshop.com