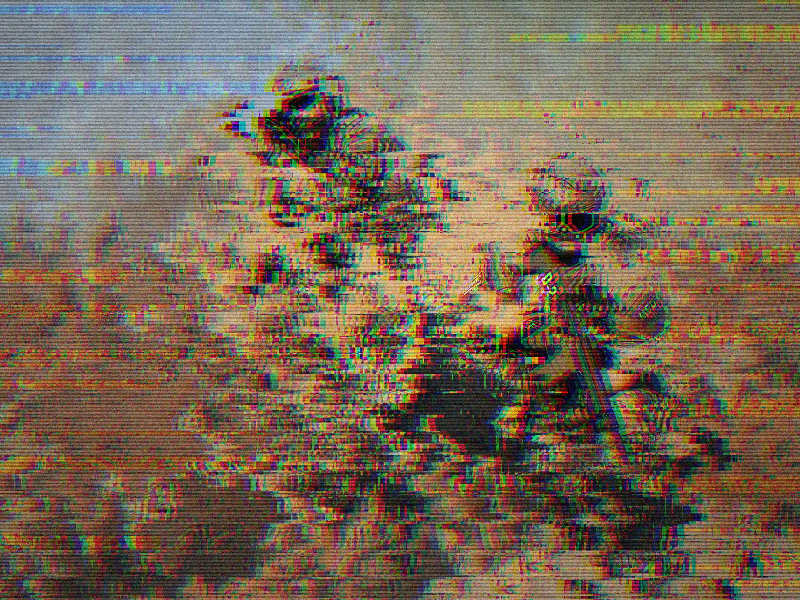 VHS glitch background for Photoshop that you can download for free. You can create your own VHS filter. This sci-fi war zone background was made using a glitch effect Photoshop tutorial.
You can use this glitch background to create an old TV effect for example in Photoshop. Simply add this glitch image over a TV picture with a mask and you get a great effect. You can easily animate this glitch VHS texture background using Photoshop animation frames.
For creating this old VHS tape background I have used a collage of war images with double exposure effect. To create this glitch style you have to play with RGB channels, use the Distort and Noise filter.
rating: submitted by:John views: 12490 website:www.textures4photoshop.com