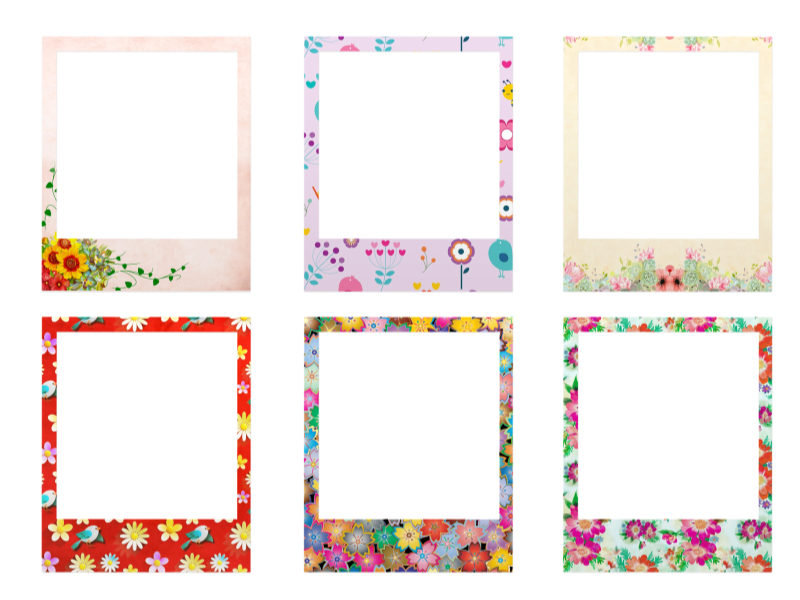 Polaroid frames in PNG format with transparent background. Turn pictures into Polaroids using these free polaroid frames. A polaroid frame PNG image can be used also to create mockups.
How to use a polaroid frame? Open your photo in Photoshop and add the Polaroid frame over the photo. It's quite easy! This image contains 6 cute polaroid frames with floral patterns. We also have a classic retro Polaroid frame so make sure you check our gallery.
We also have lots of other photo frames and borders. I used the simple polaroid frame for a polaroid mockup PSD that I've made recently using Photoshop. You can also take a look at this awesome Polaroid mockup PSD that you can download for free.
rating: submitted by:John views: 10381 website:www.textures4photoshop.com