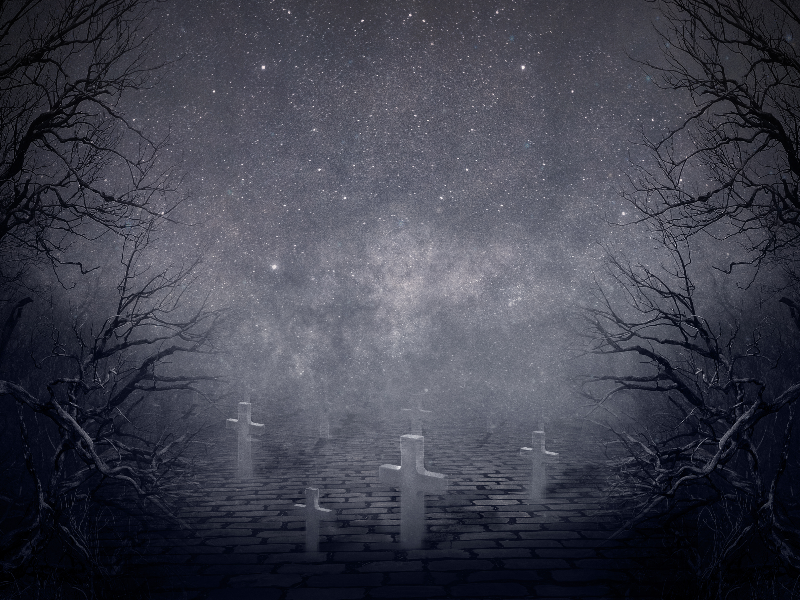 If you are looking for horror background effects you can download for free this pre-made Photoshop manipulation. This is a night horror background made in Photoshop using forest dead tree silhouettes and graveyard cross images. You can create a horror movie poster psd template with this free image.
For example if you add a ghost and maybe a haunted house, you make a great photo manipulation for this year Halloween. So download the horror forest background for free and use to create Photoshop artworks. Using pre-made backgrounds is a great choice for Photoshop beginners or simply for people that want to obtain quick and easy results.
Enjoying creepy and spooky Photoshop effects? How about this tutorial for Creating A Spooky Ghost Text Effect
If you are an independent film producer and want to createa a professional movie poster, you can get a very affordable online movie poster credits template that's editable online in MockoFun. You can change the text and fonts and then download it as a PNG overlay movie credits poster with transparent background.
rating: submitted by:John views: 10669 website:www.textures4photoshop.com