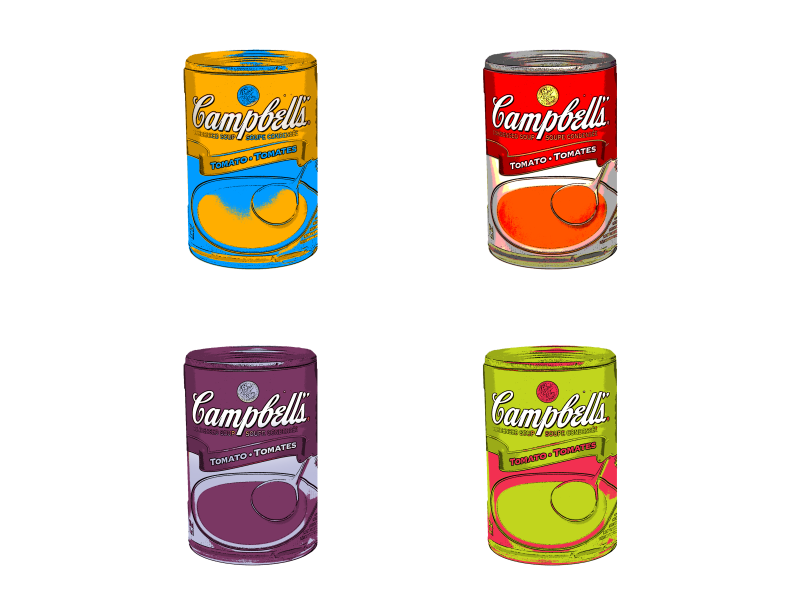 Pop Art Campbell Soup seamless texture PNG image. Click download to get the full high quality PNG image with transparent background. Campbell's soup cans were made famous by the pop art design parent Andy Warhol when he was commissioned to make a marketing campaign for this canned soup.
The billboards created included repeating images of the Campbell's soup cans, probably a suggestive of the mass production era. Also, the style of the designs was cartoon like, characteristic of the pop art culture that Warhol started also with the multi colored pop art portraits made of famous people of the time which included actress Marilyn Monroe. So, if you want to create Campbell Soup art Andy Warhol style, this texture is a great starting point.
I suggest reading this awesome Pop Art Photoshop tutorial to learn some really cool techniques for making your own pop art designs using Photoshop.
rating: submitted by:John views: 4652 website:www.textures4photoshop.com